Meet Celia
Hi, I'm Celia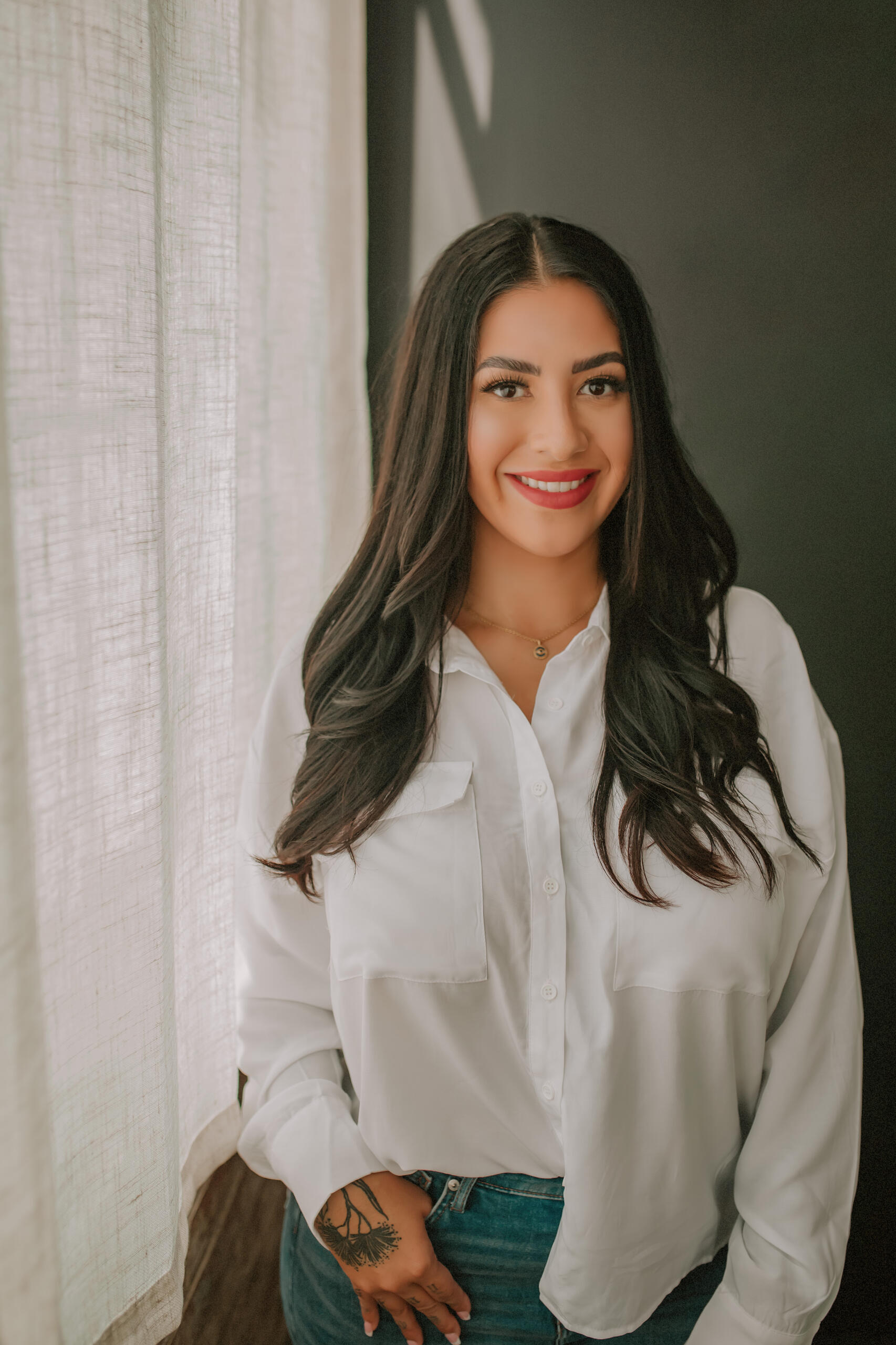 I established The Skin Bungalow in 2021 with the idea of being your hidden Dallas haven. A place for relaxation, health, wellness, and all things skin. Our mission is to determine your skincare needs in and out of the bungalow. We customize a facial using professional grade products and outline the perfect regimen to continue at home. With a combination of holistic therapies and medical practices we can combat and treat aging skin, hyperpigmentation, acne and congested skin. I cant wait to meet you and be apart of your skin journey.
Our Bungalow
What We Do
We customize a facial using professional grade products and outline the perfect regimen to continue at home. With a combination of holistic therapies and medical practices we can combat and treat aging skin, hyperpigmentation, acne and congested skin.
Services
Microneedling

Micro-Needling with Stem Cell

Nano-Needling

Dermaplaning

Superficial, Light & Medium Depth Chemical Peels

Hydradermabrasion

Micro Dermabrasion

Customized Acne Bootcamp

Anti-Aging Treatments
Before & Afters
Result Driven Aesthetic Treatments
The Boho Glo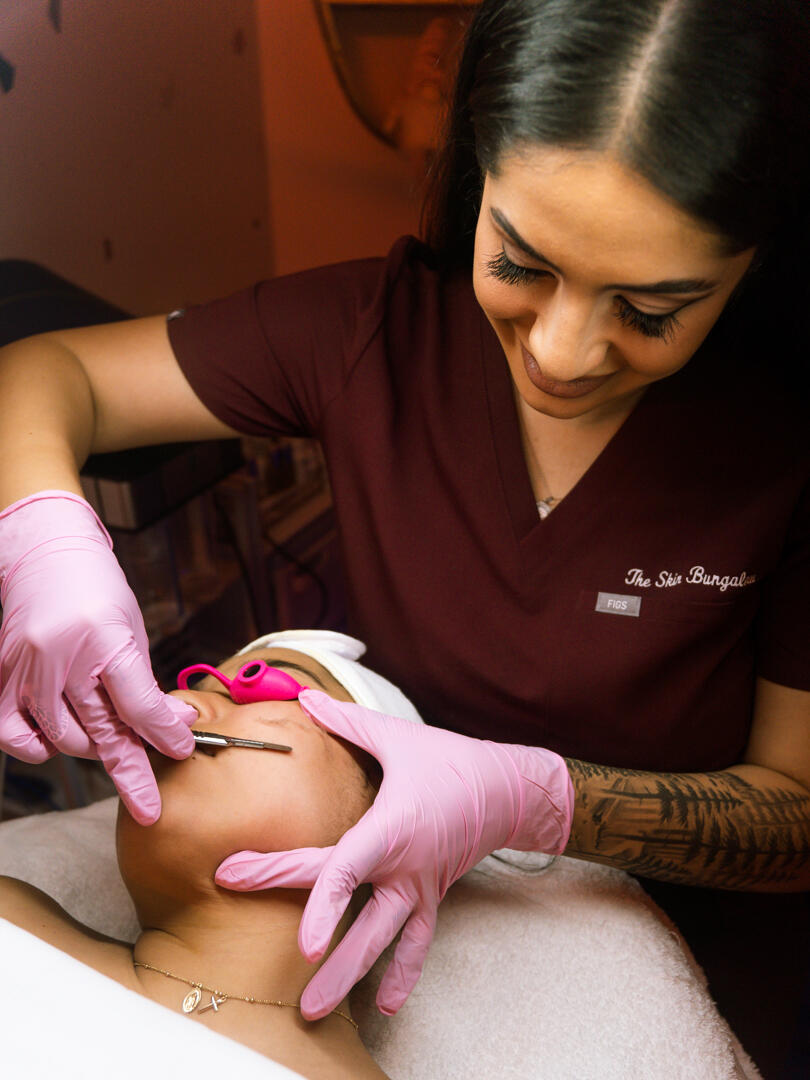 The Boho Glo, our version of dermaplaning with a kick. In this facial we include cleansing, dermaplaning which consist of removing the vellus hair, 1st layer of dead skin build up and makeup left behind via a medical grade scalpel. This deep exfoliation allows for better product penetration and an instant radiant glow. Ultrasonic exfoliation and customized enzymes to exfoliate the skin are also used to encourage healthy cell turnover. A jelly mask and LED light therapy finish of your treatment.
The Infusion Cocktail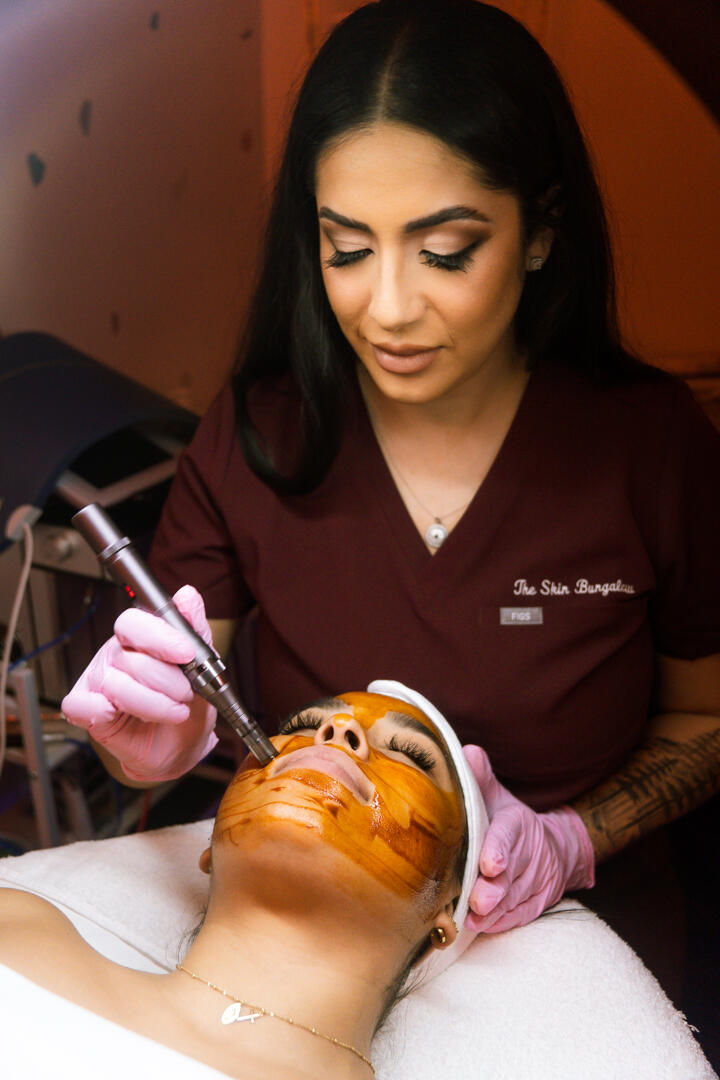 100% customizable to each individuals skin needs. The Infusion Cocktail gives you all of the benefits of a chemical peel with none of the downtime. Depending on your concerns I will cocktail the perfect blend of ingredients, vitamin A and DNA repair serum. I will then infuse the serum deep into the skin via nano-needling. This treatments triggers a 30day collagen production and is great for acne, aging and pigmentation issues. *Cleansing, extractions and enzymes are included with this service.
The Oasis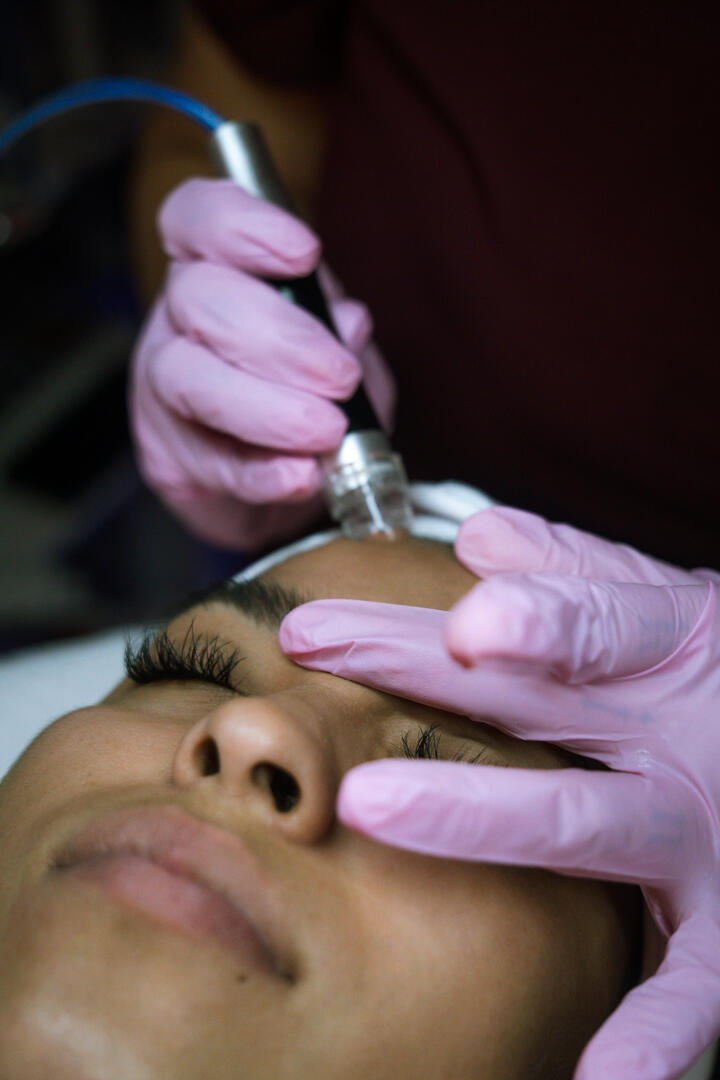 Did you know that 1 Hydrodermabrasion treatment is performed every 15 seconds in the world? That's because this is not your average facial. This facial exfoliates, hydrates, unclogs pores from dirt and debris all while infusing nutrients, active serums and oxygen back in your skin. You can expect to see spikes in hydration, firmness, texture & pore size. Included in this treatment is a double cleanse w/ steam, seasonal enzyme, ultrasonic extractions, and your choice of LED therapy or HF.
The Gem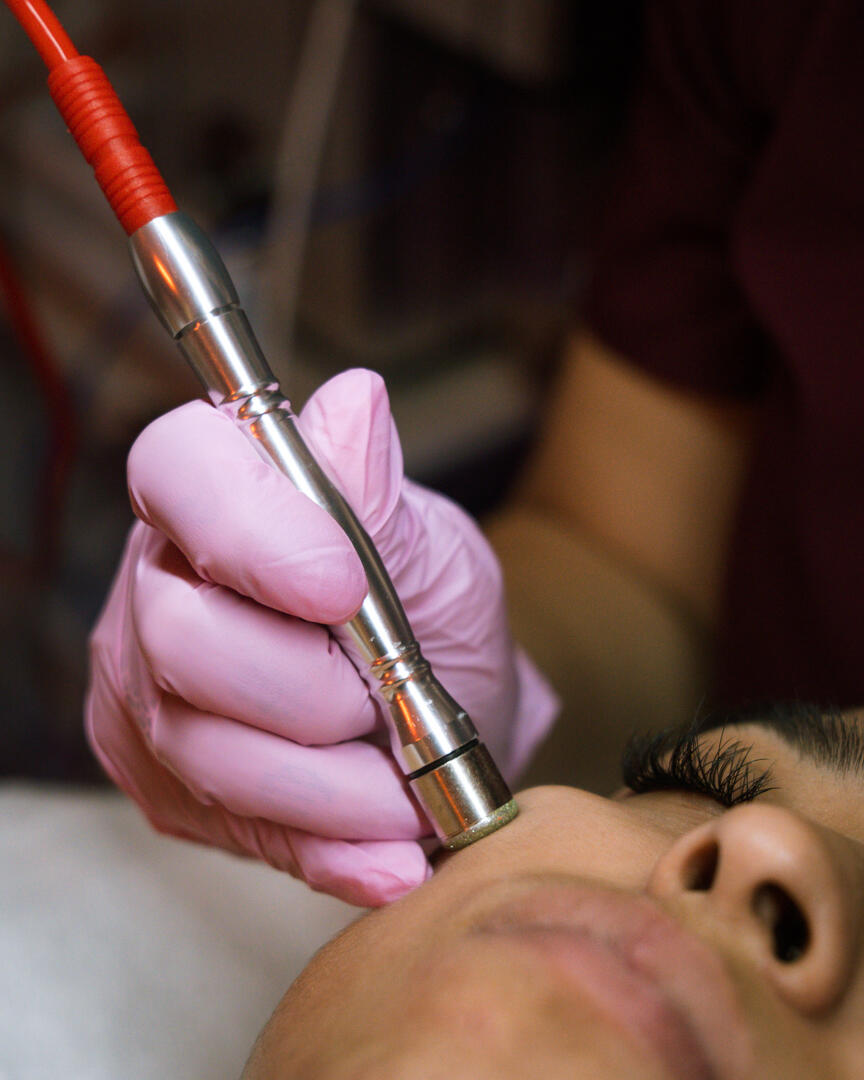 SHINE BRIGHT LIKE A DIAMOND!! We can make that happen with our diamond dermabrasion facial. This treatment decreases acne scars, wrinkles, reduces dilated and clogged pores and improves overall skin texture. The stainless steel diamond covered tips exfoliate the skin with a strong suction and gentle abrasion. We will perform necessary extractions, apply an ultra hydrating mask and infuse your skin with CBD actives, moisturizers, and SPF. Snow globes assist with further product penetration.
The Alchemist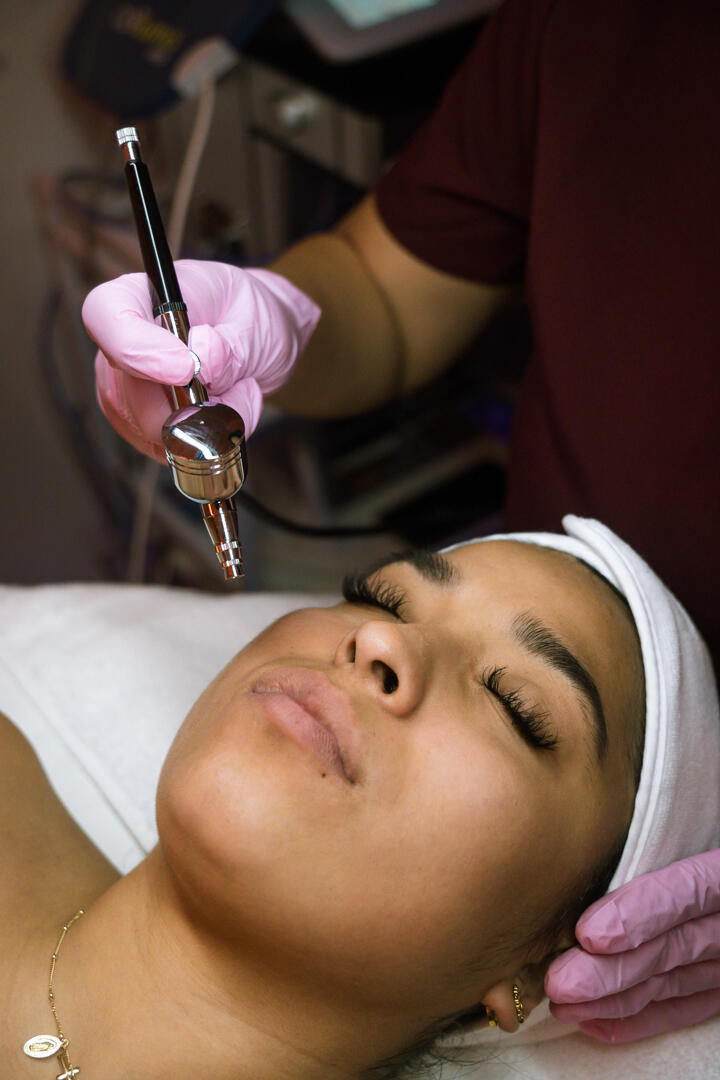 Oxygen is such a vital part of maintaining a healthy skin barrier so of course we had to design an oxygen facial to breath LIFE into your skin. By using highly active ingredients along with ozone oxygen we can aid the skin resulting in a healthier barrier function and restoring luminosity in dull, lifeless skin. This facial includes a deep pore double cleanse, enzymatic mask, any and all extractions needed, oxygen tx w/ massage manipulation & a custom oxygen infusion w/ serums.
The Fountain of Youth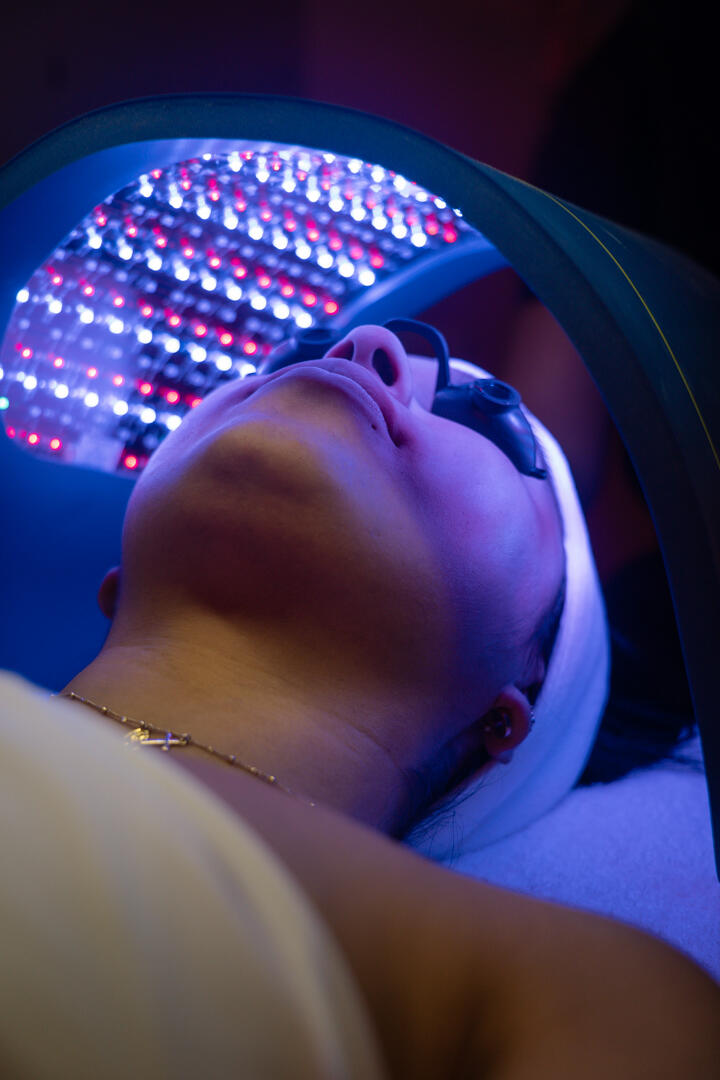 Your non-injectable facelift. This facial boost the skins elasticity, promotes collagen production and restores a youthful glow. Rich in vitamins, amino acids and minerals we will use the most gentle products on delicate/mature skin. We cleanse the skin, use natural fruit enzymes to exfoliate, then apply a mask that increases the cardiovascular system and aids in oxygenating tired skin cells to lift and tighten the skin. RF to stimulate new collagen fibers and a mask with red LED therapy.
The Skin Detox (acne prone skin)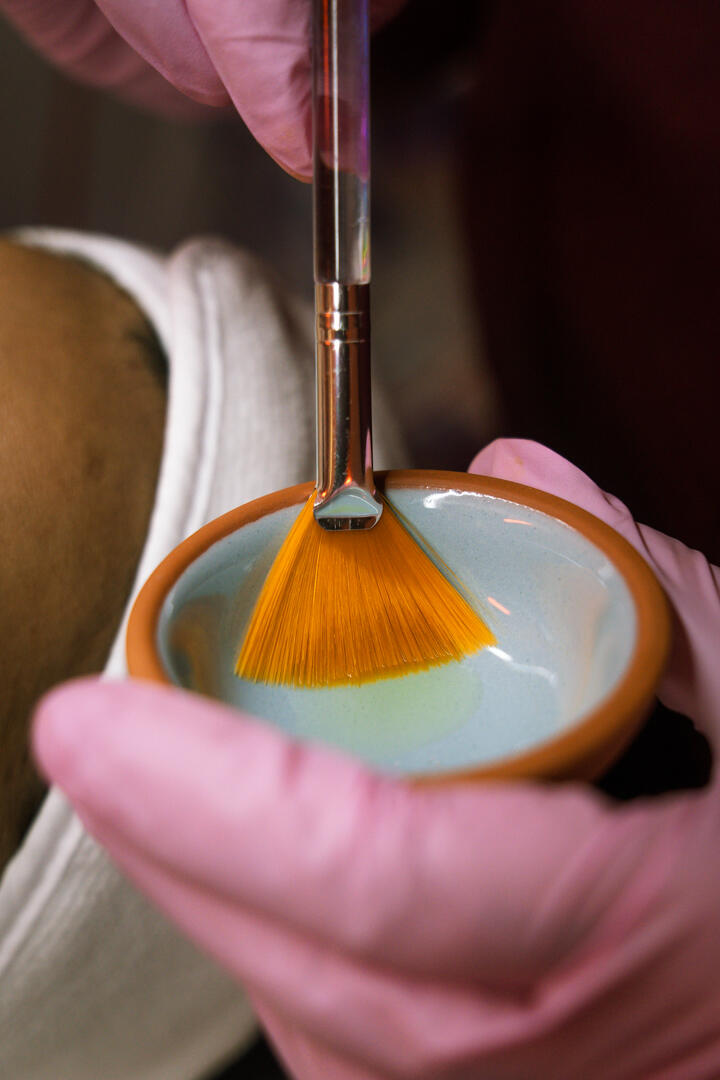 The Skin Detox is designed to treat & clear your skin of excess sebum build-up, congested pores and inflammatory acne. We design a tx plan and discuss what is required of you to obtain success in your acne free journey. This facial begins with a deep pore cleanse that triggers a deincrustation process, manual and ultrasonic extractions & a mask to suit your specific problematic areas. It concludes with a custom oxygenation of the skin, high frequency & blue LED light therapy to kill bacteria.
Customized Chemical Peels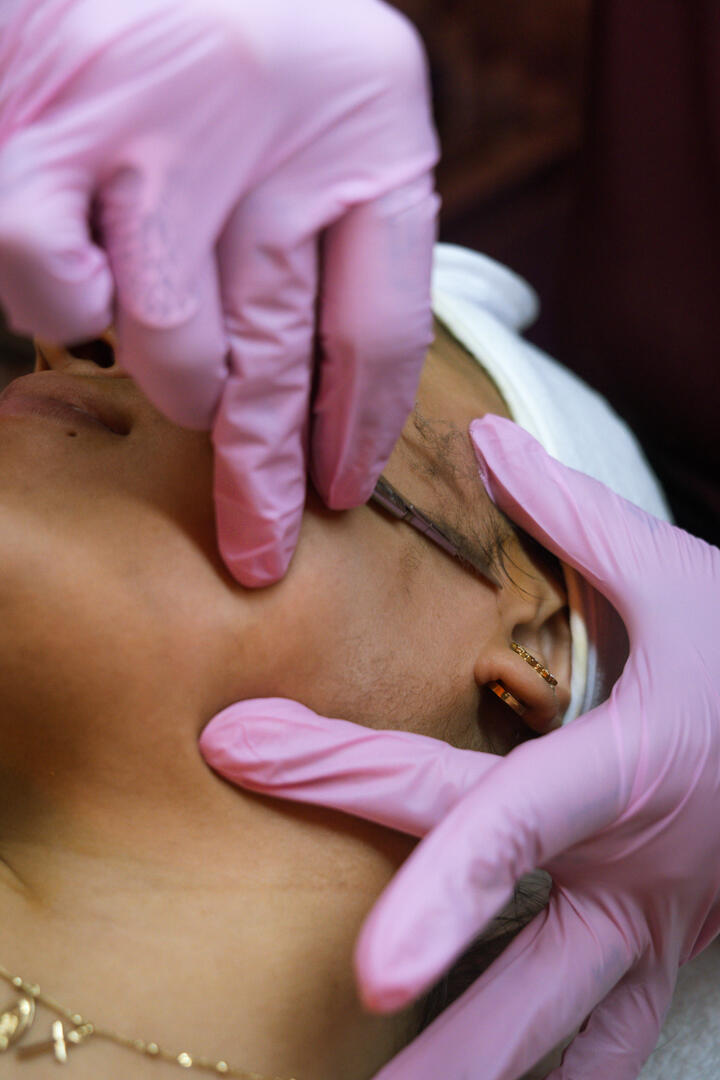 We have a wide range of medical grade chemical peels to fit the individual needs of all our clients. These peels range in strength and purpose from pigmentation and scarring to oily and acne skin. At your appointment we will determine the best peel to target and correct your troubled areas. Some peels do have a longer down period than others. Heavy shedding, strong erythema, frosting and redness are all a few common side effects of the peels. Price will be determined depending on the strength.
Lets Get In Touch
Contact US
351 Jefferson Boulevard, Suite 501, Dallas, TX 75208
(parking in the back of building)Opening Hours
Tuesday: 9:30am- 2:30pmWednesday: 9:30am-2pmThursday: 9:30am-2pmFri: 2pm-7pmSat: 8am-2pmSunday: Open 1 Sunday per month
Follow Us